What are the signs of Nursing Home Neglect and Elder Abuse?
How does a Sacramento elder abuse lawyer identify signs of nursing home neglect and/or potential elder abuse?  Is it really possible that your loved one was a victim?  Look for these signs to identify the potential that your loved one was not treated with proper care:
How do I know if a suit is appropriate and will it cost me anything for you to review the case?
Everyone who contacts our firm will go through a free, private consultation with a Sacramento elder abuse lawyer regarding their case.  We begin by gathering information about why you suspect your family member may have been a victim of nursing home neglect or abuse.  We assess the factors above and decide whether it would be beneficial to review the records of your loved one with our expert in geriatric medicine.
You do not pay for any costs, even if our experts review the material and determine there is no case to file. You will work closely with Sean Laird, an experienced Sacramento elder abuse lawyer.
For many families, they simply want answers to the fundamental questions that are often-times not forthcoming from nursing home caregivers and administrators.  How could this have happened?  Why was there such a dramatic decline in my loved one's health in a facility providing 24-hour care?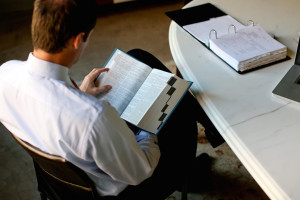 Unfortunately, there is rarely adequate resources available to fully investigate potential nursing home neglect or nursing home abuse cases, consequently, nursing home neglect, fraud and abuse can oftentimes go undetected, unchecked and un-prosecuted.  This is where our firm steps in to help.  We assist you in conducting a full, thorough, unbiased investigation spearheaded by patient advocates and the most qualified experts in the field.  A civil case gives the family a mechanism to get answers to the fundamental questions they have about their loved one's care.  An experienced Sacramento elder abuse lawyer, with expertise in the field, as well as in the courtroom, will make sure that your efforts to find the truth are fully supported.
Large nursing home corporations have a financial stake in the outcome of a civil lawsuit – if you want their attention, to force answers to simple questions you have about your loved one's care, bringing a lawsuit oftentimes is the legal mechanism to do just that.
Contact us for a free, private consultation
 Click Here or call (916) 441-1636.
Are you aware of elder abuse or nursing home neglect?  Click here to learn about how to properly report abuse or neglect at a Sacramento or California nursing home. Or report to Department of Public Health immediately.