Reporting Elder Abuse or Neglect
When reporting elder neglect or abuse, present as many details as you can, such as the date and time of an incident and the parties involved. If you report elderly abuse to an appropriate agency, you can help stop senior abuse in elderly residential care facilities.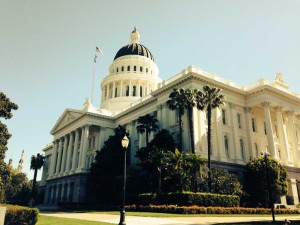 Reporting elder abuse is a difficult but important step toward reducing senior physical abuse in nursing homes or assisted living facilities in Sacramento. You can report elderly abuse – or even gross neglect – yet too often it goes undetected or under-prosecuted. An estimated 4 million seniors are abused or neglected yearly, but according to the American Psychological Association, possibly only one out of 23 cases is reported. To stop senior abuse or neglect in elderly residential settings, report it yourself or ask an ombudsman for help.
Reporting elder abuse doesn't have to be about an isolated incident. A report of elderly abuse may cover neglect of elderly health over a long period – for instance, continually failing to take a resident to the restroom on time, failing to turn and reposition a resident, failing to care plan for the resident. Elder abuse and neglect also may include emotional issues like threats or intimidation. Senior abuse help is needed in all these cases.
For reporting elder abuse in an emergency, call 9-1-1. People often do not think about involving the police, but elderly abuse and neglect is a crime, even if it happens in a skilled nursing facility or memory care unit. To report elderly abuse in a non-emergency situation, contact local law enforcement such as the police, sheriff or Adult Protective Services (APS). Another way to stop senior abuse is to contact a long-term care ombudsman. The facility must provide you with the contact information of the ombudsman and the agency charged with oversight of the nursing home or assisted living facility. With allegations of elder abuse and neglect, the ombudsman's office will open a case and contact the proper authorities.
To report elder abuse or neglect at a Sacramento skilled nursing facility, contact Department of Public Health. To report elder abuse or neglect at a Sacramento assisted living facility, contact Department of Social Services.
After reporting elder abuse, you probably will have questions about the outcome. If you report the elderly abuse to an ombudsman initially, that office welcomes your calls when you want an update. To help stop senior abuse, ombudsmen act as an interface between families or residents and government agencies. They also follow up on elder abuse and neglect as part of their responsibilities. To actually accomplish something and prevent it in the future, you will want to involve a serious Sacramento elder abuse attorney like Sean Laird.
916-441-1636